Auto Insurance, Car Insurance, Home Insurance, Motorcycle Insurance, Renters Insurance and more in Lakeland, FL
You can apply the brakes if you have been cruising around the internet looking for the cheapest car insurance in Lakeland, Florida. Our agency, All Star Insurance, is a family-owned and operated business. We view our clients as our neighbors, and we treat you the way that we like to be treated when we are on the other side of the desk.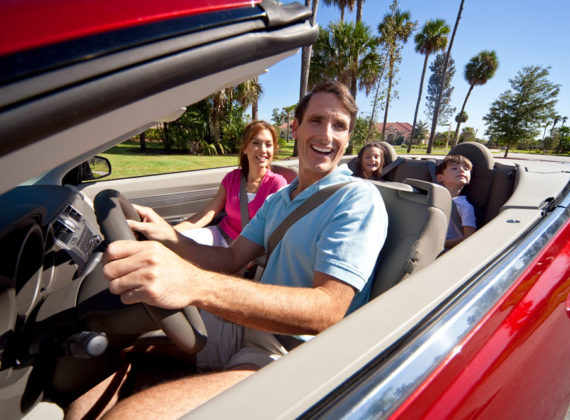 This Polk County city is an extraordinary place on many different levels. The area has been inhabited for over 12,000 years, and it was incorporated as a Florida city in 1885. There are many points of interest, including Henley Field Ball Park, Joker Marchant Stadium, USA International Speedway, and the Frances Langford Promenade just to name a few.
We provide low-cost auto insurance and motorcycle insurance to people in Poyner, Berry, the Yates Road/Brook Drive section, Kathleen, Fox Town, Fussels Corner, and all other parts of town. The reason why we can offer the cheapest car insurance in Lakeland, Florida is because we are not held captive by any one insurance company.
Our agency has developed relationships with a number of different highly rated providers, including Progressive, Mercury, and Travelers. We conduct cost comparisons, so you can go with the company that is offering you the lowest premium that's out there. Plus, we will always be here to provide assistance if you ever need help filing an auto insurance claim.
Lakeland, Florida Homeowners Insurance
Our offerings are comprehensive in nature, so you can rely on us for home insurance as well. Once again, we use the same system to bring back multiple different quotes from competing insurers. In addition to homeowners insurance, we have you covered if you are leasing your place of residence. Renters insurance is a must to protect your property, because your landlord's home insurance does not cover your belongings.
Business Insurance
We have all of your personal insurance needs covered, and we also serve members of the local business community here in Lakeland, Florida. You can rely on us for commercial building insurance, professional liability insurance, workers' compensation insurance, commercial car insurance, errors and omissions insurance, and several other forms of coverage.
Start Saving Money Today!
Now is the time for action if you are ready to start saving money on your Lakeland, Florida car insurance, motorcycle insurance, homeowners insurance, renters insurance, and/or business insurance. You can discuss your needs with a knowledgeable member of our team if you give us a call at 813-875-8888 or 813-977-4949.