Do you own a business of your own? Then, you need to make sure that you protect the business as much as possible. There are several sorts of challenges you will have to face as a business owner. You should remember that your commercial space is full of expensive infrastructure which can be damaged or stolen. Moreover, your employees will not be able to trust you if you don't provide them with good quality insurance. You will not be able to retain or attract new employees without it. We, at All Star Insurance, can be the right choice for you if you want to invest in good quality commercial insurance. We are an experienced and reputable company that is known for its comprehensive coverage and affordable rates of premiums. So, regardless of the industry, you are catering to, if you are from areas like Central Florida, then you can rely on us.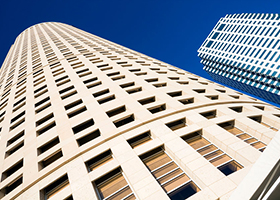 Here, we have put together a list of questions that you need to ask a company offering business insurance. Take a look.
Are you an independent insurance company?
If you choose an insurance agency that is independent, then you will be able to choose from a number of carriers. So, you can pick one according to your needs and budget. That is why asking this question is crucial.
Do you offer customized insurance coverage for the business?
Every business is different. So, you should ask the company if they can provide you with a coverage plan which will cater to the particular risks faced by your business. Ask the company if they can provide you with a customized plan for your commercial insurance.
So, after asking such questions, if you think we can be the right choice for you, then quickly get in touch with us now.